As a stay-at-home mom for years now, I am very aware of how difficult it can be to find a job that will work with the often-unpredictable hours that I have available to dedicate to a job outside the home.
It's one of the biggest challenges facing parents today. Childcare is expensive, but finding a part-time job that offers hours while your kids are in school is very difficult. That is why I was so excited to learn about the opportunity to work part-time as a Papa Pal companion caregiver.
---
The author applied for and obtained a job with Papa to facilitate the writing of this review. The author received compensation for this article. All thoughts and opinions expressed are their own.
---
Papa is the perfect part-time, flexible job for compassionate people looking to make money while doing good in their communities. If you are often described as a kind, compassionate, friendly, and reliable person, you already have what it takes to be a Papa Pal. Papa is hiring people like you to be Papa Pals, especially in small communities.
Papa helps health plans and employers connect members and their families to real people for help with companionship, everyday tasks, transportation, and more. They recognize the importance of human connection and their program brings it right to the doors of those who need it. As a Papa Pal, you can choose which type of visit you'd like to conduct. There are no medical tasks, so no experience is required.
Need a job you can do while the kids are in school or summer camp? Can you only work weekends while your partner is home with the kids? Papa may be perfect for you. Papa connects Papa Pals with members who may need assistance with rides to doctor appointments, light housekeeping tasks, errands, medication pickup or even pet care. Papa Pals receive hourly pay and bonuses (most Papa Pals make around $20/hr) plus mileage reimbursement.
The application process to become a Papa Pal was simple and I just had to wait for the background check to be completed.
I have always loved helping people and knowing I am making a difference for others, so once I received the email from Papa that my application was approved and I was officially a Papa Pal, I was excited to choose the first job that would fit my schedule.
I used Papa's free app to find where the available opportunities in my area were and to search by category to find the types of jobs that were interesting to me. The first job I accepted was picking up a man from his dialysis appointment and dropping him off at his home a few miles away. It only took me moments to accept the job and the app reminded me to confirm the job the day before the appointment. I called the day before, as recommended, to confirm the details with his wife. I arrived at his dialysis appointment office right on time and the client was waiting for me in the waiting area. He was very kind and appreciative and I felt good about the fact that I was helping him out by driving him home, just a few short blocks away, from his appointment. I then enjoyed a beautiful scenic drive home and was reimbursed for the gas mileage from Papa, too!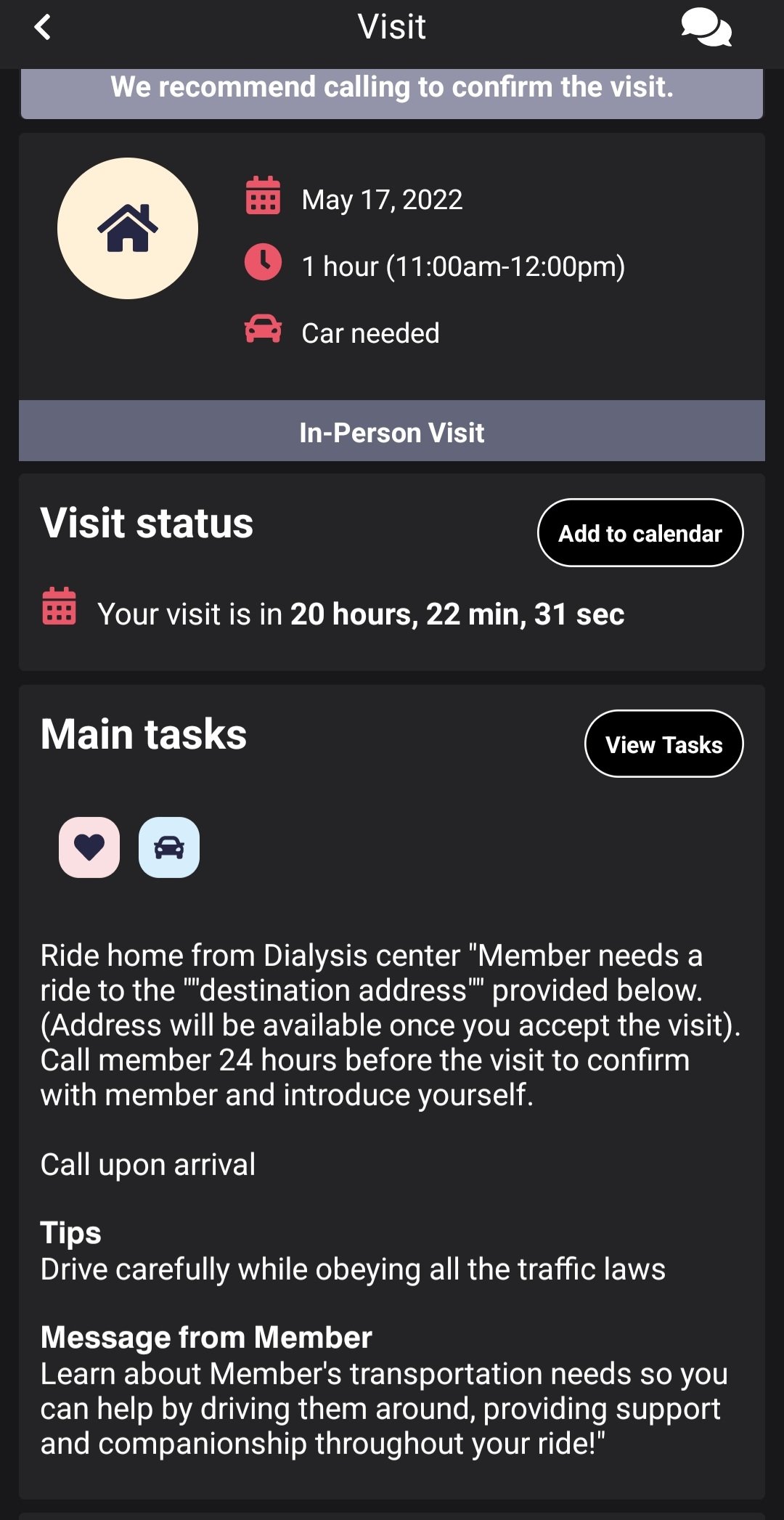 The app is very user-friendly and customer support is readily available if you need assistance. I did not have any issues figuring out how to accept a job. It is very straightforward, and each available job shows you the day, time, type of visit, and length of visit. Most shifts are from 1-4 hours.
Requirements to be a Papa Pal:
18 years or older.
Valid U.S issued driver's license.
Caring, patient, reliable personality.
Authorization to work in the US.
Clean & dependable vehicle & valid car insurance (If applying for transportation visits)
As a Papa Pal, there is no limit to the number of visits you can complete or the amount you can earn.I received payment for my visit and gas mileage reimbursement within a couple of days of my visit. Helping others makes me feel great and the flexibility of Papa works so well with my busy schedule. To me, it's the ideal part-time job for a parent.
Papa Pals are needed in the community now. Interested in applying? Click here.